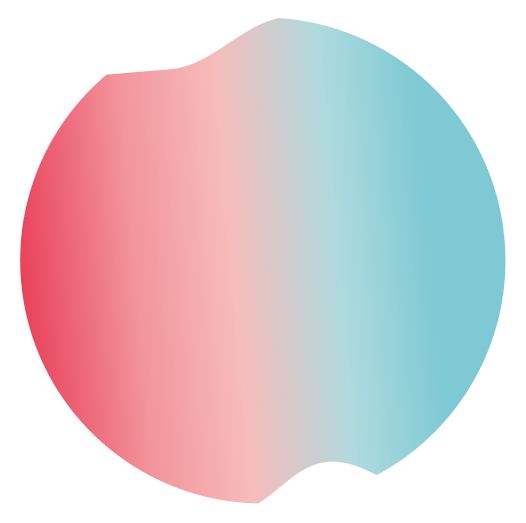 Eczema: therapeutic education offers effective support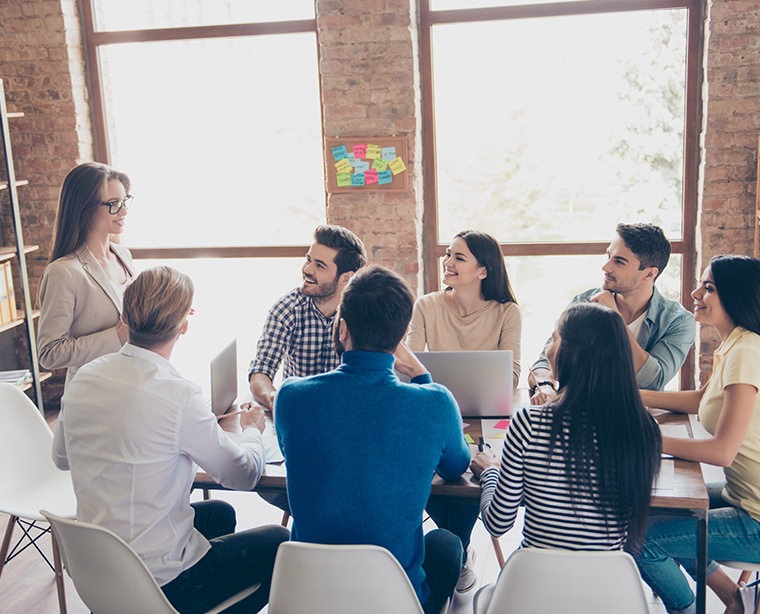 Living better with eczema
Workshops exist to provide information about the disease and to help patients feel understood and less alone. You will walk away from these sessions with concrete information and advice to try at home.
Learn to live better with the disease, every day
Just like you can learn to drive or cook, you can learn to live better with eczema. Workshops are offered in therapeutic education centers all over the world, with positive feedback from participants.
The therapeutic education program: everything but scholastic
You're not in school, or a group therapy session! The workshops are offered in groups or individually by specialists and focus on a specific subject.
Workshops are available for adults, teens and children, as well as for parents of babies with eczema.
Objective: better disease management for a better quality of life
With eczema, so much is outside of your control. Such that we often forget about the things we can control and address. Plus, all these aspects will enable you to achieve your goals for living a better quality life.
Therapeutic education offers you practical solutions to:
understand the disease and how to talk about it and explain it to your friends and family
better understand it to provide better care
choose the right cream and apply it correctly
manage itching on a daily basis
manage the various day-to-day situations (sports, stress, school, work, etc.)
In addition to learning good treatment habits, meeting other patients and better understanding eczema, the goals of the sessions are as follows:
to treat eczema flare-ups
to prevent flare-ups
to reduce the intensity of flare-ups
to break out of isolation
to regain self-confidence
"When you live better with eczema, the benefits grow exponentially. For example, the parent-and-child relationship can restabilize and focus on other things besides just the disease. You also realize that you are not alone and have a chance to share your thoughts... And above all, you minimize your risk of treatment failure".
The workshops are adapted to each age group
Babies: parents learn the right habits to soothe baby and correct the many misconceptions surrounding eczema.
Ages 5 and up: children learn to be more independent through educational games, playing cards, drawings on how to apply the cream, and more.
Teens: activities involving photolanguage to talk about the disease, a texture bar to choose an emollient, and more.
Adults: information workshops on the disease and treatment, exercises on self-esteem and judgment from others, with the help of a psychologist, and more.
How do you participate in therapeutic education sessions?
Your doctor will help organize your personalized program. Plus, you need to have the motivation; that's very important. Starting from the first consultation, you and your doctor will set up the "educational diagnosis", meaning the patient and doctor agree on and identify together the goals, referred to as "learning objectives".
Examples of skills acquired by the patient
CHILDREN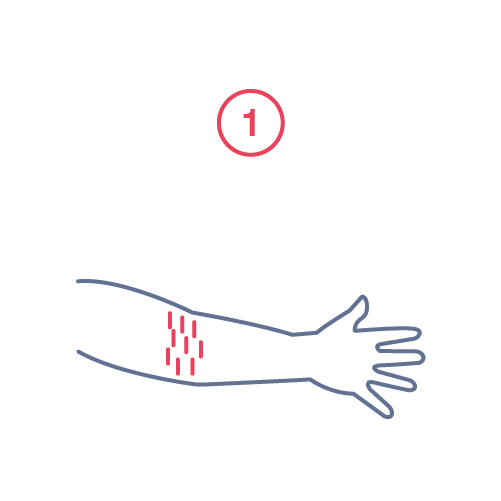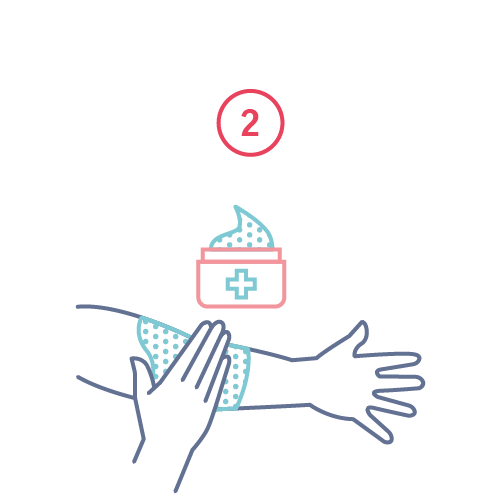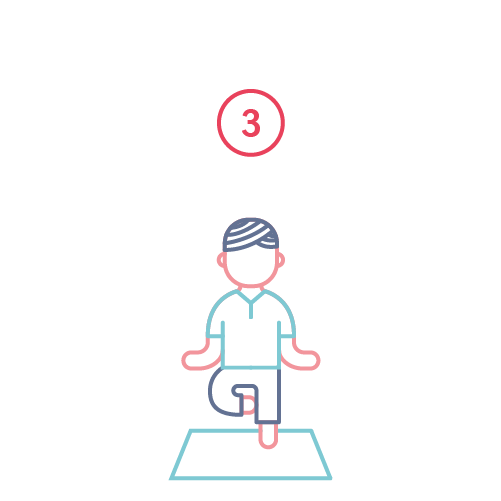 ADULTS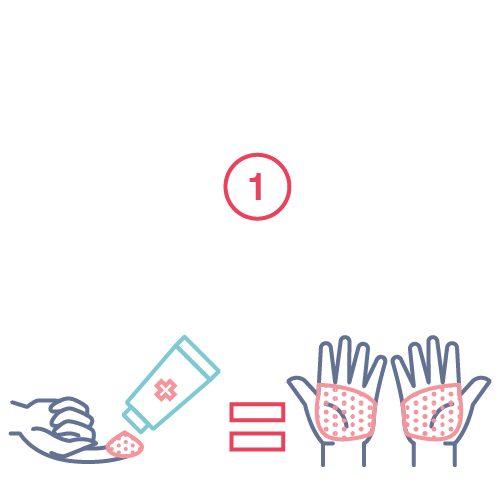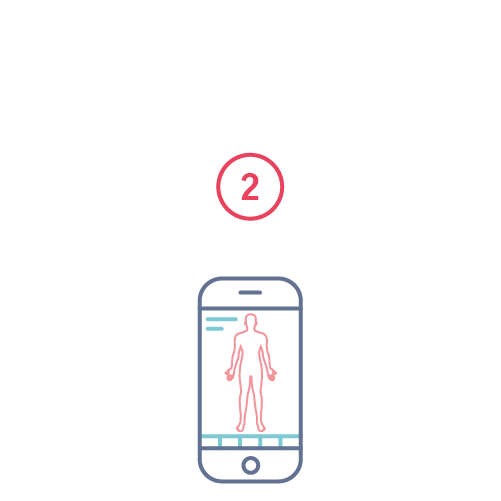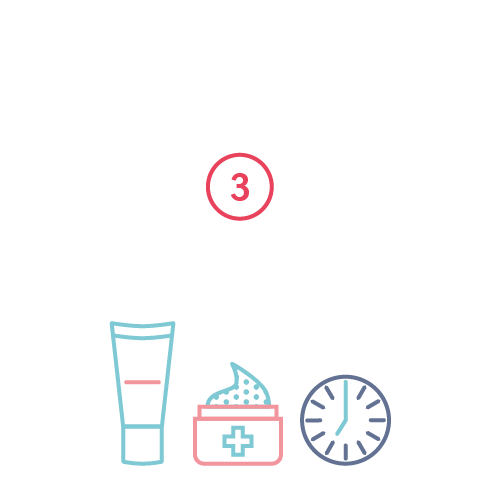 In which case?
Severe eczema
Widespread eczema
Stubborn eczema resistant to treatment
Severe impact of eczema on everyday life
Difficulties applying the treatment correctly
Difficulties accepting your disease
Or simply a desire to learn more about your disease
As learning advances, the patients' progress is evaluated by the doctor,using mainly the severity assessment tool ECZEMA CARE , an app available for download on your smartphone.
List of centers
Start without the workshop
Use the ECZEMA CARE + app
This app lets you assess the severity of eczema based on your symptoms and monitor its progression thanks to a graph, which you can share with your team of healthcare professionals. You can also send them your photos and information directly between consultations.
Consult with your pharmacist
Your pharmacist can help you live better with the disease. Indeed, they're trained for this! When at the counter, discuss it with pharmacist and take advantage of their valuable advice.
Do not hesitate to ask for help!