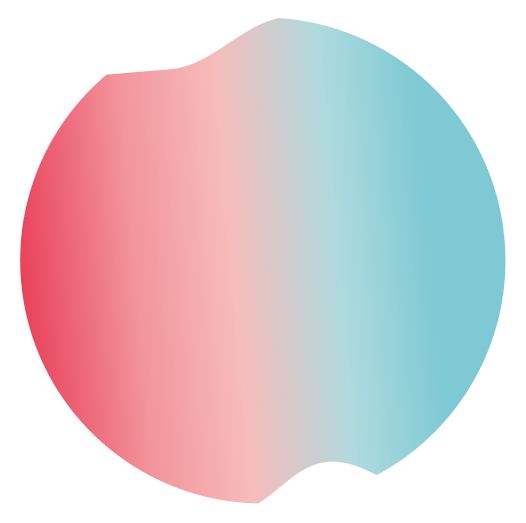 Sexual relationships and eczema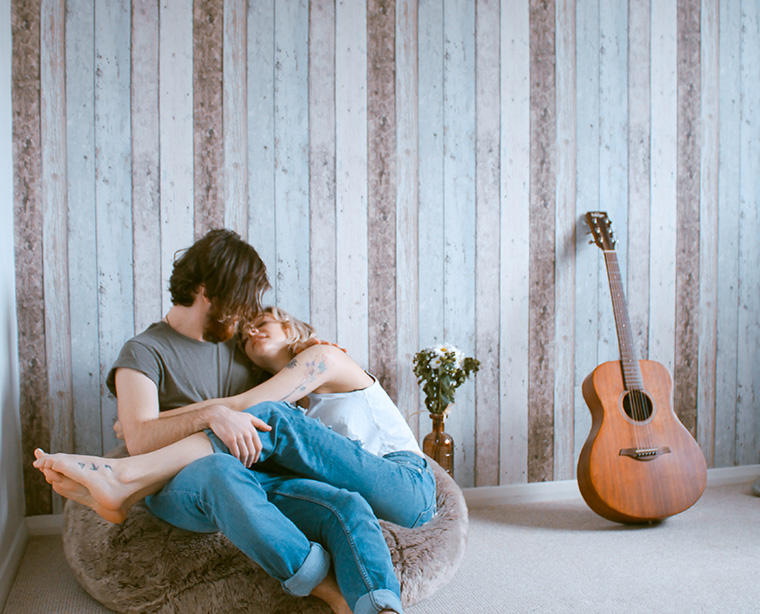 The ECLA (Eczema Longitudinal Adult Cohort) study* conducted by the French Eczema Association reveals that eczema disrupts the sex life of 70% of patients and reduces the libido of three quarters of them.
The pain of lesions, the way we look at our skin and the burden of eczema treatments can be barriers to a fulfilling sex life. Yet it is one of the pillars of personal well-being.
Sexual relationships are frequently forgotten in medical consultations because they are an intimate matter and are often considered taboo. However, they can contribute to a person's well-being.
I don't want to make love anymore
Our libido is impacted by the context of our lives. The body puts its energy where it is most needed: our vital organs. So, the libido is a bit of a bonus, as explained by Hannah Livage, osteopath, and Chloe Romengas, illustrator of books, who make health matters accessible in their online comic.
So, it is sometimes natural for people with eczema to not want to have sex. The mental burden of eczema, its impact on our sleep and energy levels, the discomfort of lesions, the pain, and our self-image can all affect our sex drive.
However, social pressure can make you feel guilty. Pain and lack of libido can also cause self-confidence, self-esteem, well-being and desire for the other to disappear.
This decrease in desire can also affect the partner: the fear of hurting, the fear of tiring the other person, of receiving a refusal, or of appearing inappropriate. The role of helping out by caring and participating in certain treatments, seeing the other person exhausted or in pain can also contribute to a decrease in desire.
"It's okay to want to."
"It's okay not to want to."

Sexual relationships can therefore create an area of disharmony in a couple. How can this be remedied?
How can you have an active sex life with eczema?
Care for your skin
Many people give up on treatments. Repeated failures, the return of crises, too much advice or even starting procedures that are then stopped relatively quickly with no results, all take away their hope of finding a solution.
However, with comprehensive support, it is possible to live a better life with eczema.
With healthier skin, less discomfort and better-quality sleep, we boost our self-esteem and regain the desire to share intimate moments.
Adapt your daily life
Choose cotton underwear, cotton sheets, and wash with water or with soap-free cleansing oils adapted to atopic skin. Take a cool shower to soothe the burns after intercourse and repeat your skin care routine.
Topical corticosteroids of moderate intensity can be applied to the genital areas.
Choose the right contraception
Some women notice that their contraception has an impact on their skin. It is therefore essential to talk to your midwife, gynecologist or general practitioner to find the contraception that suits you best. You are not alone and solutions exist that can relieve the daily life of people who suffer from skin problems.
Using intimate gel can also make sexual relations easier, so don't hesitate to ask your pharmacist for advice on products that respect your intimacy and your skin.
Communicate about each other's needs
Open communication with your partner allows you to explain your difficulties. In particular, explaining that eczema is not contagious, that sweating can worsen the lesions and that it is painful, that some rubbing is unbearable, etc.
Learning to say no, to set limits is more easily understood with honest explanations and by opening up to the other.
Pain can lead to defense mechanisms of the body (notably vulvodynia in women, or impotence). Like eczema, the causes can be multifactorial. However, these pains, whether sexual or bodily, can be relieved with appropriate treatment.
We may experience the feeling of being alone, or the fear of losing the other if we do not satisfy them. This is therefore an opportunity to put your experience into words and to listen to your partner's experience. You can then choose to accept that this is the way things are for the moment, or to create a new sexual relationship to meet the needs of each person and rekindle this source of fulfillment.
Co-create a new sexual relationship
In the collective unconscious, sex is associated with penetration. However, there are a lot of other practices that constitute our sex lives, and they are specific to each individual and to each couple.
Relaxation can help alleviate itching, relax the whole body and reconnect with the other person. Focusing on areas that are healthy or bring pleasure can be a way to guide caresses and create complicity with your partner.
Dissociating love from sex: not feeling like it does not mean that there is no more love. There can be respect, tenderness, affection, support, sharing and complicity.
See a therapist
You may want to rediscover your desire, but not know how to go about it. Some therapists, such as sexologists or dermatologists, can help you. It is their job to offer you treatments that will relieve you, and to help you talk about what is bothering you. They can also diagnose disorders such as vulvodynia and refer you to appropriate physiotherapy to relieve pain and reduce anxiety.
Sometimes eczema or pain is also a defense mechanism to avoid sex or contact with another person.
Meanwhile, cognitive behavioral therapies can provide insight into the psychological mechanisms that are associated with the disease.
"Well-being moments are allies in reducing the psychological impact of eczema."