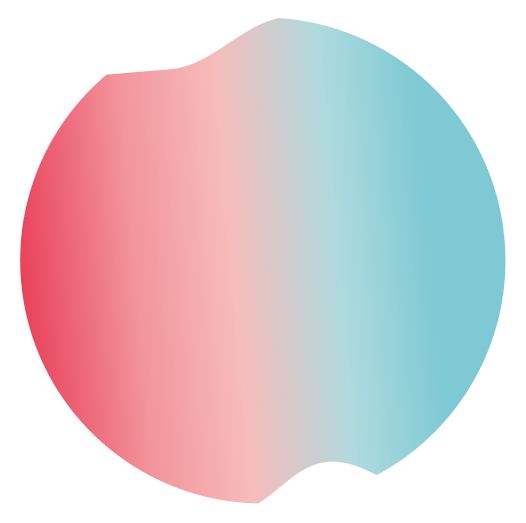 What is the link between eczema and self-esteem?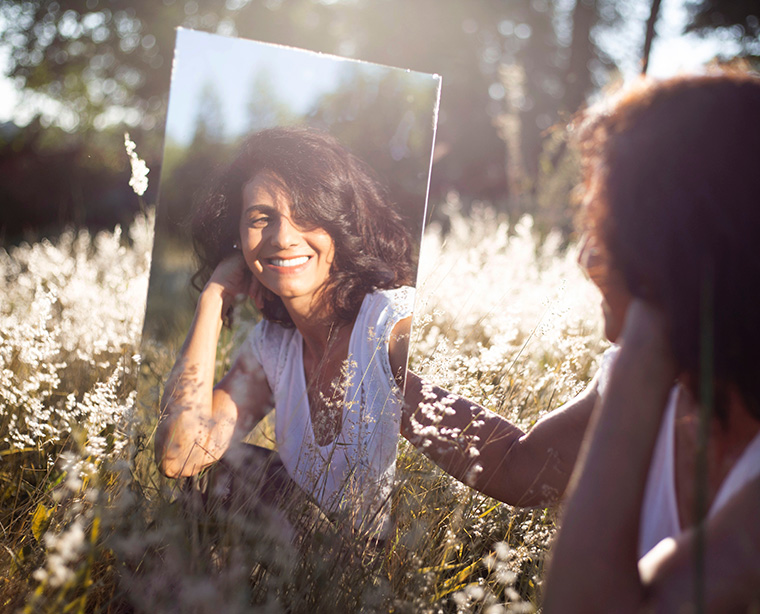 Atopic dermatitis affects us physically both in terms of what we can do and how others see us. It has a direct impact on the way we see ourselves as well as on our self-esteem and self-confidence.
How can we feel good about ourselves when our skin seems disgusting to us? Or when we feel misunderstood by those around us and when our pain is ignored?
Developing self-esteem is one of the solutions.
What is self-esteem?
3 pillars determine self-esteem: self-love, regardless of our faults and failures; the way we look at ourselves; self-confidence in believing that we are capable of acting adequately in key situations
It is therefore a balancing act in which each component contributes to the other.
In simple terms, self-esteem is the answer to the questions: "What do you think you are worth? What are your faults and qualities?".
Self-love + self-vision + self-confidence = self-esteem
Why does eczema impact self-esteem?
Having low self-esteem leads to not feeling capable of making decisions such as choosing treatments or refusing certain pressures.
We feel less able to bounce back from failure and this impacts our stress management.
When we feel that our skin shows our sensitivity or our weaknesses, building relationships on an equal footing can seem difficult.
Shame and guilt are common.
How does self-love make it easier to live with eczema?
Cultivating self-esteem has many benefits. Here are a few examples.
Keep your head up when faced with outside pressures
Having self-esteem allows us to gain independence. By being proud of ourselves we feel equal to others, we develop our points of view and ideas with conviction. In this way, we gain clarity and are better able to define what is good for us. We are therefore more likely to be able to get out of unhealthy situations and make choices freely, without feeling guilty.
"It's in your head" "You don't have what it takes" "You're too sensitive"
Eczema does not define our abilities or our personality.
On the contrary, being patient requires the ability to adapt, to be resilient, to learn to communicate our needs and to strengthen our determination when faced with difficulties. Having self-esteem allows us to gain more independence, to increase our resistance to failure and to assert our abilities and our limits.
By knowing our own worth, we can detach ourselves from the image that eczema may project. Being familiar with our disease gives us the tools to stop paying attention to certain outside pressures.
Leave fatalism and disillusionment behind
Taking control of our daily lives and treatments enables us to reduce symptoms and anxiety related to loss of control. By building self-esteem, we are more likely to step out of our comfort zone, try new things and have the confidence to follow through on necessary changes. By multiplying our actions and successes, we build up this confidence.
Communicate and ask for support
Carrying out certain tasks can be difficult; our level of fatigue prompts us to ask for support. We may then be afraid of becoming a burden to others.
By cultivating better self-esteem, we will be able to define our needs and communicate them to others as equals. The support of our loved ones is an important link in living better, just as much as a supportive environment of healthcare professionals.
Taking into account the different aspects of our life (sexual, social, professional, diet, etc.) is part of the therapeutic program to stabilize our skin and live better daily.
Rediscover the desire to be with others
Cultivating a feeling of struggle against our body or our skin takes a lot of energy and cuts us off from the rest of the world. Accepting to live with your disease does not mean resigning yourself, but dedicating your energy to improving your quality of life and opening yourself up to live differently.
By loving ourselves, we accept that others can love us, that we are lovable. This makes our relationships easier and calmer.
So how do I learn to love myself, to love my skin?
Take care of yourself
To feel better about the way you look at yourself, and the way others look at you, it is important to take care of yourself. And skin that is pleasant to touch and to look at is a key element of self-esteem.
Build your self-esteem
Self-esteem is a skill, just like sports, creative arts, cooking, etc. With practice and repetition, we can increase our self-esteem and experience the feeling of excelling at something.
Be surrounded by caring people
Having support from caring people through non-judgmental listening can promote a new sense of self. Talking to a professional through cognitive behavioral therapy (CBT) is known to increase self-esteem.
Exchanging with other patients or having the support of an expert patient is also an opportunity to regain the impetus to try, once again, to get back on the road to living better with your disease. There are support and discussion groups at atopy schools.
Maintain a positive dialogue with yourself
Looking in the mirror can be a painful experience when you wake up with your body scarred, bloated or ragged. Seeking your own gaze and repeating affirmations to yourself may seem futile, yet it is a quick and powerful practice.
Here are some examples:
"I support you, you can count on me"
"I am able to take care of myself, to deal with this pain better."
"I'm still me, with the good days and the bad days"
"I may not always feel good in my body, but I can feel good in my head, I have hope and I no longer get locked into that vicious circle of thoughts."
Begin the work of self-acceptance
The disease changes some of our abilities and can limit what we can do. The feeling of having to make a choice between "respecting oneself" and carrying on doing the things that give us pleasure is very common among people with eczema.
Refusing certain pleasures or activities (hot showers, swimming, certain foods, etc.) is a hardship for some people and can make them feel like they no longer belong to their circle of friends.
This is an opportunity to begin a process of self-acceptance.
Sometimes it is necessary to temporarily stop certain activities to regain healthy skin.
Acknowledging our pain and making it legitimate by remembering that we are not responsible for the condition is a powerful comfort.
It is also one of the first steps to take back control of what belongs to us (changing our lifestyle for example) and to transform the situation.
And if when reading this article this seems impossible, taking your time and finding support will give you every chance to succeed.