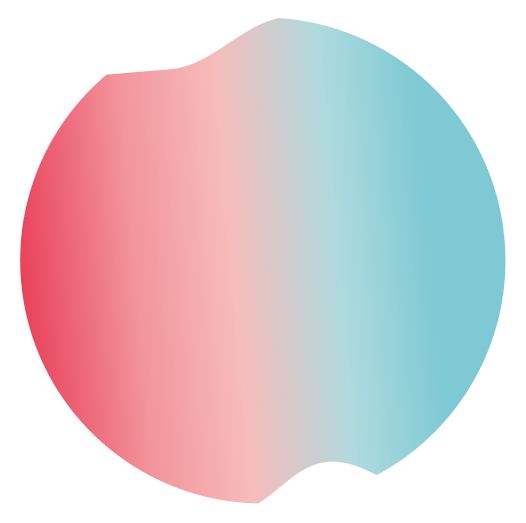 Swimming and atopic dermatitis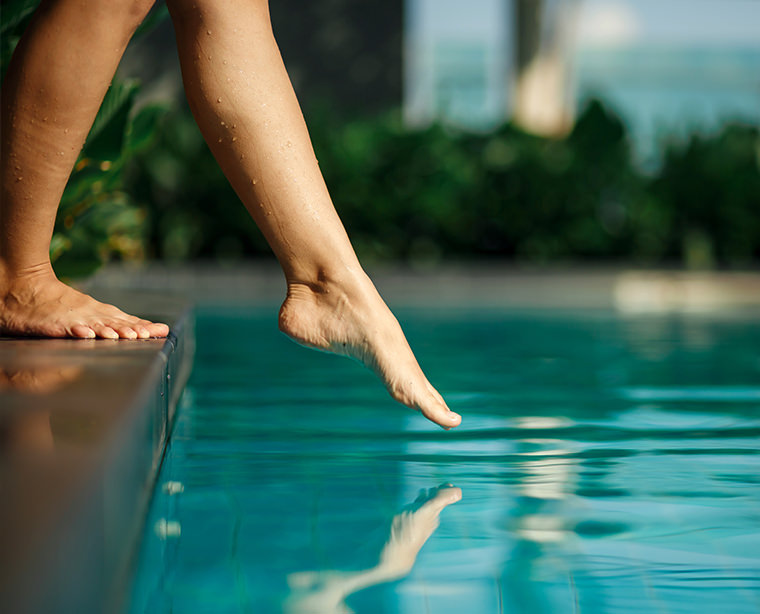 What precautions are necessary for swimming?
The holidays are on their way and the itch to dive into a pool or the sea is growing. But chlorine and sea salt may irritate dry or atopic skin. With these tips and pointers, you can leave your skin problems behind in the changing room.
Except during periods of flare-up, swimming is not prohibited for people with atopy. Even though the skin stings a little for the first two or three days, regular skin care (such as emollient cream and topical corticosteroids) quickly improve things and so allow the child to fully enjoy water sports.
At the pool
Before swimming
By applying an emollient cream or lotion and then a barrier cream, you create an acid mantle that seals the skin off from irritating agents.
After swimming
After each swim, rinsing the skin in fresh water is vital; count to 30 to be sure that you have rinsed effectively. Pat the skin dry without rubbing it, using a towel that has not been dried outdoors, because any pollen or other allergen present may activate inflammation.
When you get home
It is recommended to wash with a shower gel that contains copper and zinc. Apply an emollient after gently drying the skin. If there are any slightly weeping lesions, applying a thick layer of a topical corticosteroid to the itchy areas is advised.
What to pack in your pool bag?
The essentials
swimsuit,
a soft pure cotton or microfibre towel, 
swimming goggles, preferably made of silicone,
and a swimming cap, preferably made of fabric or silicone.
Personal care products and treatments suited to your skin
shower product, 
moisturizing cream,
and sun cream.
Do not borrow products from friends.
At the beach
In the morning, before going to the beach
As with the pool, apply an emollient cream or lotion before swimming. Use a non-greasy silicone-based barrier cream  – this is more practical for the beach, and will reduce the amount of sand that sticks to the skin.
After each swim
Rinsing with clear water and applying more sun cream is vital after each swim, even if the swims are close together. Then dry your skin with a clean towel. Beware of the "sandpaper" effect of a towel full of sand.
At the end of the day
When you get home, showering with a soap- and fragrance-free superfatted cleansing gel removes the creams and salt. Rinse for at least 3 minutes and then dry with a soft towel.
Apply a topical corticosteroid to irritated areas if necessary, and your usual emollient, be it a cream or lotion, to non-irritated areas.
Sun in moderation
You can allow an atopic child out in the sun as long as a sun cream with a high sun protection factor (SPF 50) is used. The cream should be mineral-based and not contain a chemical filter, or at the very least be fragrance-free. Apply the cream in thick layers – the skin should remain a little white – to ensure effective protection. Tanning oils and lotions are not recommended because they cannot be applied thickly enough.
If you go for another swim, the process needs to be repeated, applying a barrier cream before the swim and sun cream afterwards.
Additionally, atopic skin, like other skin types, must be protected from excessive exposure with a t-shirt, hat, sunglasses and a parasol, particularly during the hottest hours of the day between 12 and 4 pm. Also, remember to drink water regularly to stay hydrated.
In the event of sunburn, a repairing cream should be used and then an emollient should be applied. Mentholated and/or fragranced after-sun lotions are, on the other hand, not recommended.
Tips
If swimming outside, remember to protect yourself with sun cream. UV rays penetrate up to 40 cm under the water.
Salt water may well sting any cracked skin. Consider applying your topical corticosteroid in the days before the swim.
Choose personal care products and treatments that are for atopic skin, that are fragrance-free and that contain as few preservatives as possible.
The 5 golden rules
"Warm up": before diving in head first, perform a few warm-up movements to relax the neck, arms and wrists.
"Remember to breathe": breathe in quickly, filling your lungs completely, and then breathe out slowly into the water.
"Stretch": after training, take the time to unwind under the shower. Two hours later, stretch slowly without overdoing it.
"Drink": it is important to drink a little before, during and after training.
"Do it regularly": there is no point swimming 1000 meters one day and then putting away your beautiful swimsuit. The benefits of this sport become apparent when you swim regularly.
TRUE or FALSE
"Swimming is not recommended in eczema cases."
FALSE! It is vitally important to learn how to swim, with a few simple precautions.
Swimming in a pool aggravates eczema, especially since the temperature of a swimming pool is between 28 and 30°C. In the bath at home, ensure that the water temperature does not exceed 35°C.
"Pool water can dry out the skin."
TRUE! That is why it is recommended to rinse well and to put on a moisturizer after swimming in the pool.
"Wash well with soap after swimming in the pool."
FALSE! Soap, even in liquid form, aggravates skin dryness.
"The sun makes eczema worse."
FALSE! The sun is generally beneficial for eczema but you must still avoid getting sunburnt, so protect yourself when staying outdoors for a long time.